Food vending machines designed and manufactured in Italy by Bicom
The features that make our Vending Machines in a class of their own:
Adaptability of vending machines to the most varied food and packaging features, to meet the requirements of the food they keep and deliver
High number of different dishes to be stored:Each machine can handle up to a hundred different dishes at the same time.
Customized heating: Each vending machine is equipped with a special microwave oven whose settings can be customized to valorise the peculiarity and flavor of each dish.
Remote control*: the storage of the dishes is safe and the mantaining temperature can be continuously monitored by the specific online management program, through PC, tablet or smartphone.
Simplicity: Our vending machines are easy-to-use and allow a fast heating of foods, both fresh and frozen.
Focus on the customer: on the touch screen, our Midas show product information and, while waiting for the meal, they play commercials.
---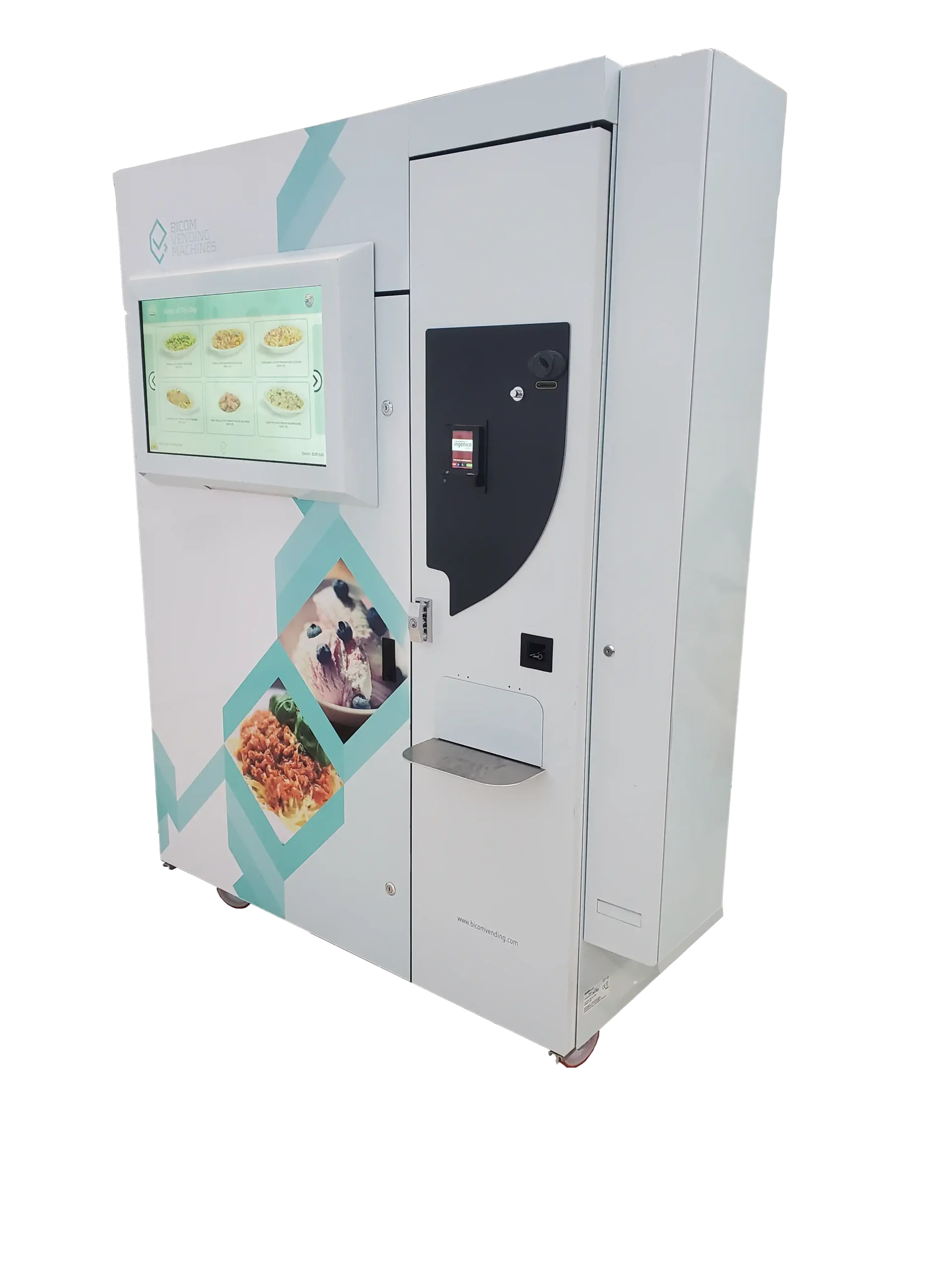 MIDA
Mida has been thought and designed for the storage and delivery of pre-cooked fresh or frozen meals.
Thanks to the special microwave oven, the selected dish can be tasted at the right temperature.
Dimensions:
| | |
| --- | --- |
| Maximum height | 1930 mm |
| Width | 1335 mm * |
| Depth | 1000 mm |
| Weight | 360 kg |
* with cutlery dispenser +150 mm
---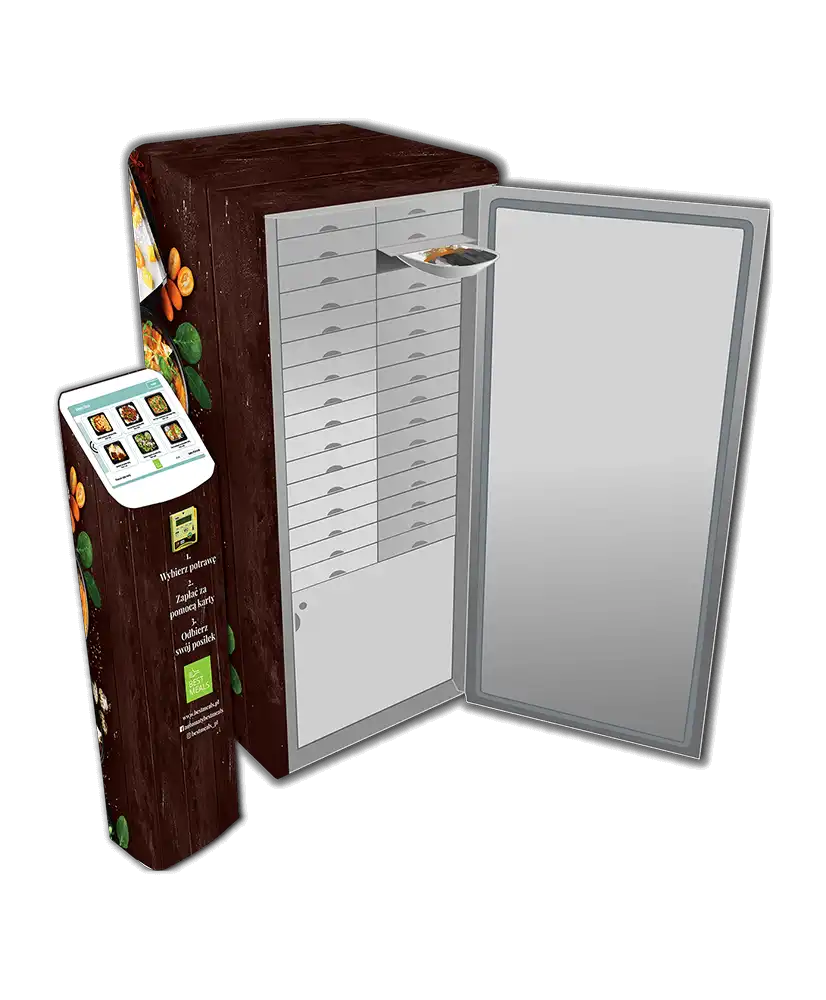 M1
M1 is the automatic, low-cost, hygienically controlled and complete canteen service designed for all corporate communities and aggregation sites.
Dimensions:
| | |
| --- | --- |
| Maximum height | 1652 mm |
| Width | 600 mm |
| Depth | 640 mm |
| Refrigerated Storage Area Weight | 75 kg |
| Totem Weight | 25 kg |